Brown Widow Spider
Did you know that there are four types of Widow Spiders in Florida? They are the Northern Black Widow Spider, the Southern Widow Spider, the Red Widow Spider, and the Brown Widow Spider which will discuss in more detail below.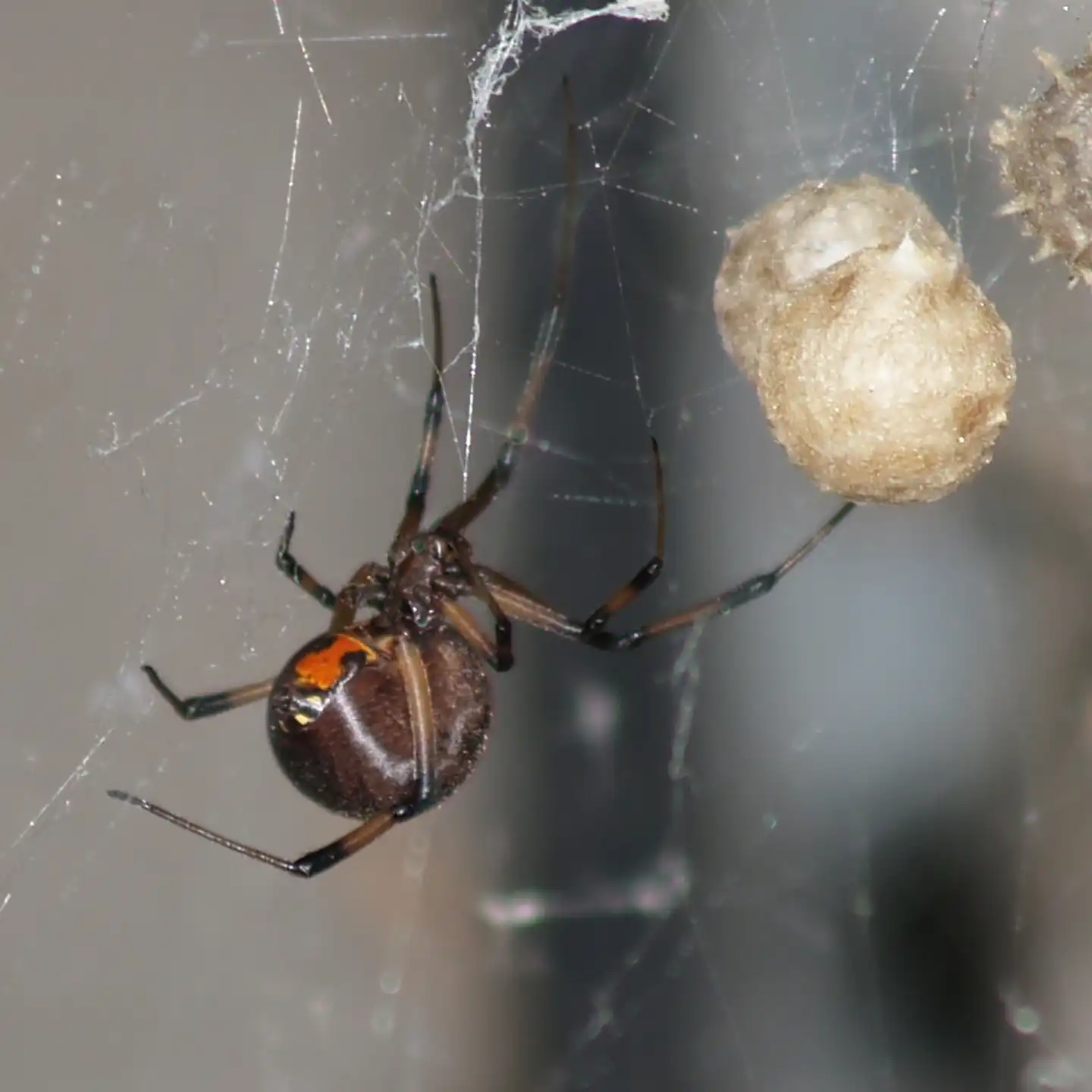 Although the venom of these spiders is not as toxic as the Black Widow, they are still very painful and can cause serious injury if not treated.
Because brown widow spiders (Latrodectus Geometricus) can vary from light tan to dark brown or almost black and may have different markings such as white, black, yellow, brown, and even orange on the back of their abdomen, they are tough to recognize! The picture below is of the red widow spider.
Brown Widow Egg Sac
You'll notice the hourglass marking on the bottom of the abdomen, colored yellow or orange. The Egg Sac of the brown widow spider is not the same as other widows and has pointed projections, much like the old sea mines.
If you have pictures of this spider or believe a Brown Widow has bitten you, please post your comments below and send the photos to the email address at the bottom of this page.