Tularemia – Caused by Ticks and Deer Flies
Tularemia, or rabbit fever, is a bacterial disease that can infect humans and animals. Although the disease can be found throughout the US, children get hit the hardest in summer when ticks and deer fly peak.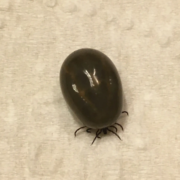 Tularemia is commonly spread from blood or tissue while handling infected animals, the bite of an infected tick, contact with fluids from infected deer flies or ticks, or eating insufficiently cooked rabbit meat. Tularemia is not spread from person to person.
Symptoms of Tularemia
Symptoms of Tularemia may vary depending on how it was introduced to the body. When people are infected due to handling an animal carcass, symptoms can include an ulcer at the site where the bacteria entered the skin (usually on the hand and with slow growth).
The ulcerated bite can look much like that of a spider. Still, the swollen lymph nodes can help in identifying Tularemia. If this bacteria is inhaled, an illness much like pneumonia can follow.
If you are unfortunate enough to ingest this bacteria, you may have abdominal pain, sore throat, abdominal pain, diarrhea, and vomiting.
Symptoms usually show within the first two weeks (typically within a week) after exposure. They can be treated with streptomycin or gentamicin. Other types of antibiotics may also be effective.
Once you are infected with Tularemia and have recovered, you will not likely become infected again.
Measures that can be taken to prevent Tularemia include (especially those hunting):
Do not come into contact with untreated water.
Use thick gloves when handling animals (such as skinning a deer).
Try not to be bitten by deer flies and or ticks. This is hard to do, but you can take a few steps that may help. They include monitoring clothing for ticks that may be climbing; wearing clothing that will make the tick stand out, such as light-colored clothes. Tuck in clothes and wear head protection (net).
You can also use insect repellent that contains a DEET mixture of up the 30, making sure to stay away from the face. A repellent that contains permethrin can be used to treat clothes.
Most importantly, monitoring yourself for ticks or checking every few hours will help because the tick usually does not transmit disease until it has been attached to your skin for four or more hours!
If you find a tick, make sure you remove it ASAP. The best way to do this is by using tweezers (or whatever is close to tweezers) and grabbing the tick as close to the skin as possible, then pulling it straight up (out) without turning.
The goal is to get the entire tick and not leave part of the body in the skin. Make sure to wash and clean the area.
Here are some pictures from one of our visitors, Melanie.
1) a couple of days into the tick bite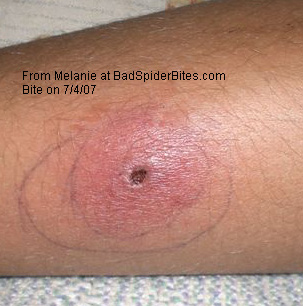 2) about a week after the tick bite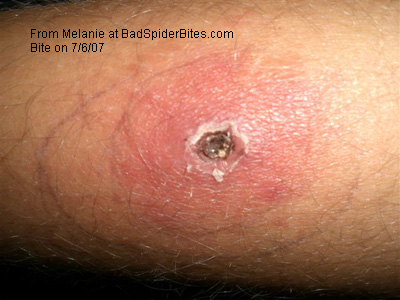 3) about 10 days after the tick bite