Necrotic Arachnidism Syndrome: Life Cycle
This is the life cycle of a necrotic arachnidism syndrome (spider bite). You'll see it start from a small spider bite, to 1 hour with sever headache, impaired vision and weak to 18 hours producing joint pains (erythema endurated edema) all the way to 6 months later with a cratered scar.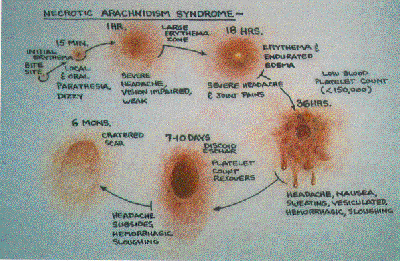 The spider bite cycle above is courtesy Oregon State Government.